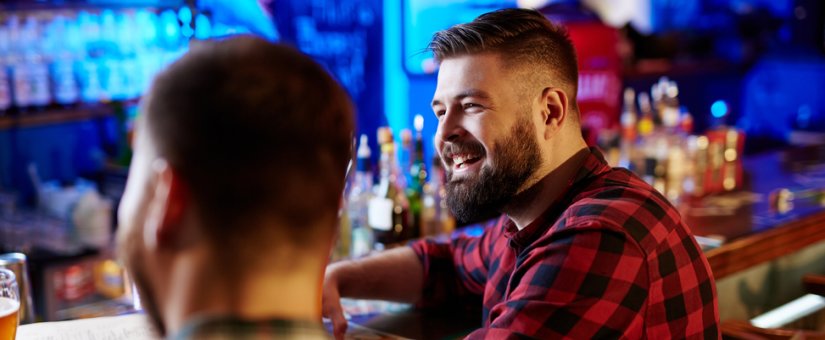 WHY GUYS NEED TO HAVE A BOYS NIGHT ONCE IN A WHILE
Every so often, you need to leave the man cave and get out of the house. But if you and squad are looking to go out on the town for a killer night out, why waste it at some run of the mill sports bar? You know what you want, and trust us, so do we.
Here at Cheetah, we know a thing about what makes for an awesome boys night out. With our three locations in Hallandale Beach, Pompano Beach and Palm Beach, the very best in live adult entertainment is closer than you'd think. We figure that if you're going to run a gentlemen's club, you might as well take it to the limit.
We offer the full experience here, with full nudity, full liquor, and best of all, full friction. We have the hottest women Florida has to offer, and they all want to meet you and your crew.
Everything You Could Possibly Want
Sports, drinks and gorgeous women. Every guy likes at least two of those, and lucky for you, we have all three. As soon as you walk through our doors, you'll instantly know that you and your boys picked the right place.
Want to watch the big game? Well, how about watching it with the most stunning babes you've ever laid eyes on? You can forget all about the cheerleaders on the screen, we've got something way better for you and your crew.
Up close, and Very, Very Personal
On top of all that, the beautiful thing about Cheetah is that at any one of our clubs, you can push the limit a little further with VIP packages that make you and your boys feel like very important people.
We offer five different tiers of membership, you're sure to find the one that's perfect for you and your budget. And every one of those packages gives you and at least one of your boys free admission. (Or more accurately, as many as we can please.) It all depends on which of our five VIP packages you want to pay an affordable yearly fee for. And trust us, they're all worth every penny.
So don't settle for another night at your local bar or buddy's house. Get your boys together and go somewhere that knows exactly what you really want and stop by Cheetah tonight.