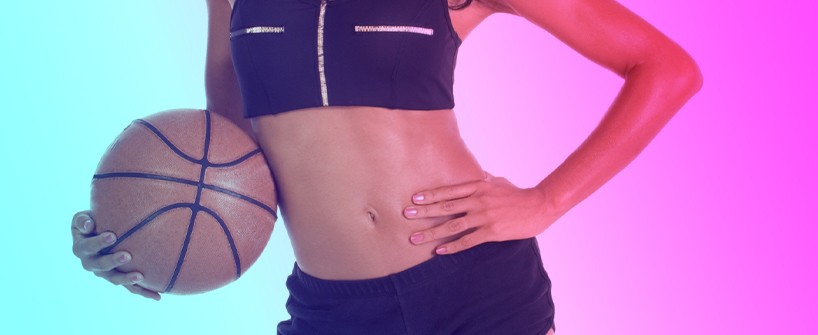 WATCH YOUR FAVORITE MARCH MADNESS GAME IN SOUTH FLORIDA
Every year, thousands of people head over to Cheetah Hallandale to watch March Madness; the annual event where NCAA Division 1 men's basketball teams play in a single-elimination tournament to win the national championship.
At Cheetah Hallandale, you can cheer on the Florida Gators―or whoever your team might be―in a fun atmosphere filled with delicious food. Rather than watching the game at home, bring your friends to Cheetah Hallandale and take advantage of the many amenities that we offer. Once you watch a college basketball game here, you will not want to watch one anywhere else.
The Game Time Food
No sporting event is complete without having plenty of snacks on hand to munch on. Instead of settling for lukewarm beers and a bag of chips at your friend's house, choose from the full menu at our three Cheetah locations. We offer a free gourmet lunch served daily between 11:30 a.m. and 3 p.m, so whether you want a little something to eat or a full sit down meal, you can get it here.
We offer appetizers, salads, sandwiches, burgers, and even skirt steak. Some of the items on the menu that you can share with your table include:
Chicken wings with your choice of hot, spicy, or mild sauce
Chicken tenders with a side of cheetah fries
Spinach and artichoke dip
Mozzarella sticks
Shrimp cocktail
Cheese nachos
Fruit and cheese plate
Personal pizza
Quesadillas
Calamari
Coconut shrimp
Burger sliders
Shrimp in a basket
Each Cheetah location offers a full liquor bar. We have an array of specialty drinks on the menu because it is not a March Madness tournament unless you get a little bit tipsy. Everyone in your party can get exactly what they want, with no worry about doing the dishes afterward.
The Atmosphere
Cheetah Hallandale boasts a state-of-the-art sports lounge. This is not some dive bar where you have to squint to watch the game on a dinky television set. We have 40 HD TVs located around the premises, giving you the ability to watch the game comfortably, no matter where you are sitting. In March, every TV in our Cheetah Hallandale location will be set to a college basketball game. Our club also offers free Wi-Fi, so you can keep track of how all the other games are doing during a commercial break.
When your team wins, celebrate in style. We offer a fine cigar selection, so you and your friends can light up to celebrate a win. We also provide free parking to all of our customers, ensuring your visit is as comfortable and convenient as possible.
The Girls
The big reason why people return to Cheetah is to see our girls. We have beautiful girls walking around the premises offering private dances, so if you get bored with the game, you can enjoy a dance with the prettiest women in South Florida instead. Once March Madness is over, they will make you want to come back for birthday parties, bachelor parties, and all of the other special events.
The Venue
Make Cheetah Gentlemen's Club in Hallandale, Palm Beach and Pompano Beach your March Madness spot. With a great menu, atmosphere, and beautiful girls at all 3 locations, there is no better place. Check out our events page to see when we have special watch parties and contact us today to reserve a table or party package.