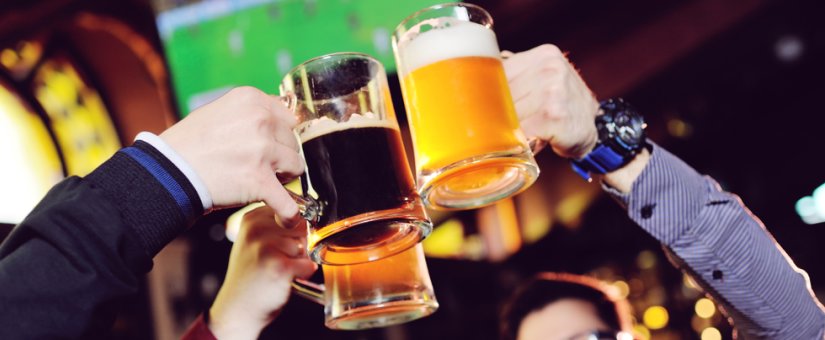 WATCH THE BIG GAME ON FEBRUARY 3RD AT CHEETAH'S
Even though our Florida Teams are not in the Playoffs, Cheetah will be your go to Gentlemen's Club to catch the Big Game on February 3rd 2019. No matter how awesome your man cave is, you will be hard-pressed to find a better viewing experience than at Cheetah in Hallandale, Pompano or Palm Beach. Our gentlemen's clubs have first-class viewing experiences where you and your buddies can gather to enjoy excellent food in a relaxing atmosphere. When the 53rd Edition of the big game happens, Cheetah is where you want to be.
Several High-Def TVs
We have numerous HDTVs at each of our gentlemen's clubs in South Florida. Therefore, no matter where you are at the club, you'll have a great view of the Big Game. Cheetah in Hallandale Beach has a state-of-the-art sports lounge, with 10 – 60" HD TVs and 6 Projector Screens, where as Pompano and Palm Beach have HDTV's throughout each of the clubs.
Besides the Big Game, we show all major sporting events, including baseball and basketball. We also show UFC and boxing matches on HBO and Showtime, so there is no reason to dish out the cash when you can catch everything here.
Special Events
When both teams take the Field at 6:30 pm in Atlanta on February 3rd, you will want to make sure you make it down to one of our strip clubs to watch it. Our staff will be dressed in sexy football and cheerleading outfits so you'll be bound to have a good time watching the game. We'll also have Football Squares, where winners will walk away with Cheetah Gear.
Great Menu
What would the Big Game be without a delicious assortment of food? You and your game day crew can enjoy our Tailgate Buffet.
At Cheetah, we also offer a full liquor bar, so you get a premier sporting experience watching the game. For the Big Game we will have our $1 off Corona or Modelo Special, along with $25, $50 and $100 Bar Tab giveaways that will ensure you have a great time!
The Atmosphere
Ordinarily, you may not want to be distracted during the game. However, we have a feeling you will not mind it when our girls come over to your table. We have the most beautiful women in Palm Beach and Broward working here. We are a full nudity gentleman's club with locations in Palm Beach, Pompano Beach, and Hallandale Beach. – We guarantee you have never watched a sporting event like this before.
Watch the Big Game at Cheetah South Florida
At Cheetah, we strive to give you more than the game. We want to provide you with an awesome experience where you can hang out and relax with the most beautiful women in Florida. No longer will you and your buddies have to cram in the basement to watch the game on a small television set. All your needs can be met here.
If you have a big party coming through, call us ahead so we can accommodate your party. We want to be your go-to destination for the big game on February 3rd.