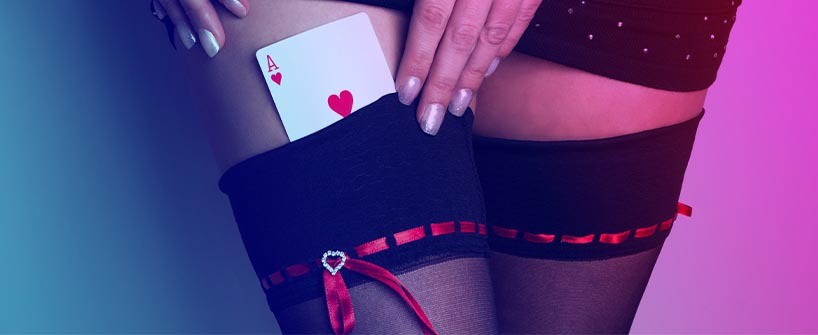 UPCOMING EVENTS AT CHEETAH GENTLEMEN'S CLUB
Cheetah is South Florida's premier Gentlemen's Club. With locations in Hallandale, Pompano, and Palm Beach, we offer bottle service, beautiful women, comfy seating, a sports lounge, pool tables, and more. The fun doesn't just end with the hottest dancers and adult entertainment, Cheetah also has some of the most anticipated upcoming events in Florida to take part in at our clubs. The ultra high-tech sports lounge at Cheetah Hallandale Beach, charity poker tournaments, UFC fight nights, World Cup soccer, the best libations around, and more keep us at the top of the list of upcoming events in South Florida. Here is a short list of a few things we have to offer in our clubs both currently and upcoming:
World Cup Viewing Party
Are you into soccer AND beautiful women? If so, Cheetah has you covered! We are opening at 11 am at Cheetah Hallandale Beach's Sports Lounge on certain game days for the World Cup matches. Mexico may have lost to Sweden, but there is still a ton of action left to find out who will come out on top! With 32 teams left as of this article being written, there is sure to be a match you want to see. Call the club to see if we are open early and come on in, reserve a table or couch, and enjoy bottle service and beautiful women during the match. Noisemakers discouraged! Enjoy not only the women, but watch the game on 10 60" HD Televisions and six projector screens so you don't miss any of the action with plenty of action off-screen as well! We also have pool tables! Our ultra high tech sports lounge, combined with the hottest women in South Florida, coldest beer on tap, and multiple HD screens make the Cheetah sports lounge your World Cup Soccer destination. Call today to reserve a table!
UFC 226 Fight Night
Saturday, July 7th is UFC 226, Miocic vs Cormier, and where better to watch the fight than at Cheetah Gentlemen's Club? Our clubs have the coldest beer in South Florida, and the hottest women anywhere! 10 TVs, six projector screens, pool tables, and comfy seating make us the UFC fight viewing headquarters. Relax in the AC while enjoying the fight and some adult entertainment in between rounds and/or during, there is no better way to get your UFC fix than with Cheetah at any of our locations! Table reservations and bottle service isencouraged to get the ultimate knock-out viewing experience.
Poker Tournaments
Cheetah Gentlemen's Club has partnered with Rodriguez Charities to bring you the 4th annual Cheetah Charity Poker Tournament held this year at the Seminole Casino Coconut Creek on Saturday, July 28th. We are also taking corporate sponsorships for this event, allowing other businesses to gain exposure, and help the cause! Sponsorships include a seat in the tournament for you and the players of your choice, signage at the event, lunch, VIP cards, swag, and MORE!
Contact Allyson Price at 954-303-0696 or email CheetahAllyson@yahoo.comfor more information, set up your sponsorship, or enter into the tournament. These annual tournaments are always a highly anticipated event! Win some money, help out a charity, and/or sponsor the event with your company, and everyone is sure to have a great time because the charity wins even if you don't! Some background on the Rodriguez Charity organization taken from their Facebook page:
"Dedication, teamwork, and commitment is the hallmark of the Rodriguez Charity organization. With children development, children healthcare, veteran assistance, and community assistance as our focal point, Rodriguez Charities sets the pace for others to follow.

Rodriguez Charities has over 200 volunteers that are dedicated towards all charity events. Whether it's a Charity Golf Event, Charity Bike Rally, or Charity Poker Event, our team gives 110%. With no staff and overhead, this allows Rodriguez Charities to donate an astonishing 100% of all net proceeds.

Our "Team Focused, Everyone Wins" concept is our unique approach to charity fundraising, everyone commits to the event, everyone goes into the attack mode. End result is successful events for Rodriguez Charities!"
As you can see the Cheetah Charity Poker tournament is a great event with an awesome charity to back it up, and we hope to see you there! Remember to contact Allyson for sponsorship info.
Stay Updated on the Hottest Events in South Florida
Check out our events page to keep up with all the incredible events happening at our clubs. All 3 of our locations in Hallandale, Pompano, and Palm Beachalways have something exciting going on. At Cheetah Gentlemen's Club, we strive to bring you the hottest women, adult entertainment, and more in South Florida and beyond!