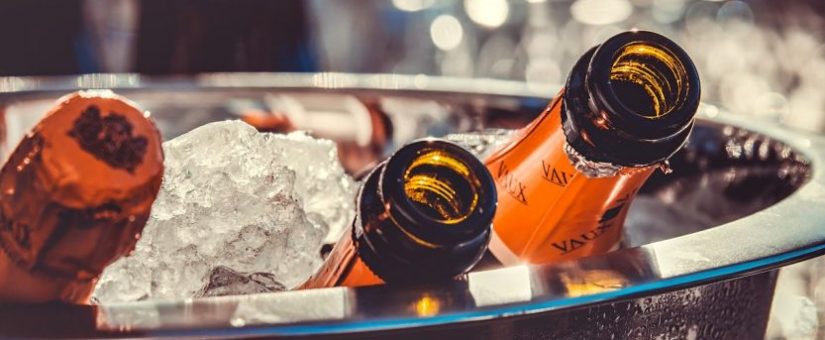 THE CHOICE IS CLEAR: WELCOME 2020 THIS NYE AT CHEETAH
Whether you're a casual football fan or a gridiron devotee, there's one game that matters more than any other. We're talking about THE BIG GAME, that one-and-only annual matchup that pits the league's very best teams against each other to see who can claim victory and the championship title. No matter which side you're rooting for – or even if you're just there for the snacks and famous commercials – there's nothing quite like the biggest game-day of the year.
Make 2020 the year you take your football watch party to the next level by hitting up Cheetah South Florida, where we'll be broadcasting the big game and cheering on the teams in style.
Heat Up Game Day with a Full-Nude Strip Show
Our fully-nude strip clubs are counted among the hottest in South Florida – we don't want to brag, but our gorgeous entertainers are simply a cut above the rest. Our Cheetah dancers have that game-winning combination of red-hot curves and sensual talent, with the beauty and skills to put on a show that will leave your jaw on the floor. When you're enjoying the big game day party at Cheetah South Florida, don't blame us if the onstage show distracts you from the action on the field.
Forget scoping the halftime show for the hottest cheerleaders; you'll be enjoying the company of our nude entertainers right here in the club. If your team takes home the win, you'll get to celebrate with some sexy fun – and if you end up suffering a tough loss, a sultry lap dance might just help.
Indulge in All Your Favorite Game Day Eats and More
Watching the biggest football game of the year without a championship-worthy feast just isn't right. Don't settle for stale chips and whatever freezer-burnt snack your buddy threw in the microwave because Cheetah South Florida is serving up a full menu of mouth-watering favorites. Celebrating one of the biggest national sports days with the ultimate in American-style cuisine: chicken wings, burgers, steak, and of course, dessert.
Cheetah will have a complimentary tailgate buffet during the game as well as Corona and Modelo specials, bottle specials. Plus grab a free T-shirt if you're one of the first 50 people at club!
When you're cheering your team towards their biggest potential win of the year, you're going to need all the sustenance you can get. Luckily, the full kitchen at Cheetah South Florida has you covered.
Kick Back with a Full Liquor Bar
Finally, what's the big game without your adult beverage of choice? Most of the sports bars in South Florida are going to overcharge you for disappointingly undersized drinks, but Cheetah South Florida gives you the best bang for your buck with our full liquor bar. Beer, wine, and liquor are all flowing in steady supply, and our lovely ladies will make sure that your glass is always topped off and ready to toast the next great play.
Catch the Biggest Game of 2020 at Cheetah South Florida
Sure, you could always watch the big game at your buddy's house or the neighborhood sports bar – but where's the team spirit in that? Don't spend another year fighting crowds and sipping lukewarm beer, especially not when you could be watching all the action with a gorgeous entertainer by your side, delicious food on the table, and an ice-cold drink in your hand. Cheetah South Florida is the gameday triple threat, giving you the best in fully-nude strippers, liquor, and game-day snacks in one spot. Did we mention that we'll be airing the game on multiple big-screen TVs throughout our clubs? What else could you possibly need for the biggest football game of the year?
Choose from three Cheetah South Florida gentlemen's clubs and make us your one and only destination for THE BIG GAME of 2020.
Image Credit: Getty Images / Eugene_Onischenko