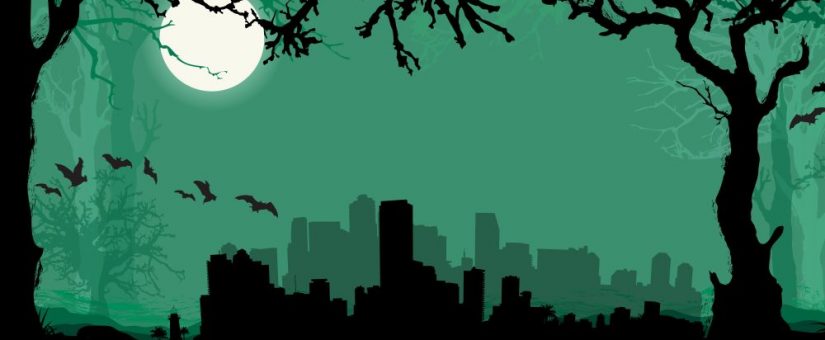 SPOOKY MEETS SEXY THIS HALLOWEEN AT CHEETAH
Now that the spookiest time of year is officially underway, you're probably on the hunt for adult Halloween events in South Florida. Forget spending another year handing out candy at home – or worse, fighting the costumed crowds at your neighborhood bar – there's a much better option for making the most of Halloween night.
At Cheetah South Florida, we'll be putting a decidedly sexy spin on the scariest day of the year, welcoming our guests to enjoy a frighteningly seductive night out with our lineup of sweet and sultry fully-nude dancers. Here are just a few of the reasons that Cheetah South Florida should be your number one Halloween hangout:
We skip the cute costumes in favor of something a little more X-rated
Sure, seeing the latest trending costumes can be an entertaining part of your usual Halloween activities, but wouldn't you rather turn up the hot factor a few dozen notches? At Cheetah South Florida, you might just be treated to a collection of costumes that leave little to the imagination and send you home with plenty of pleasant dreams for the night. Here, you never know if you'll run into a sexy kitty, a naughty nurse, or a sultry-sweet referee ready to play.
You can throw a Halloween bash that your crew will never forget
Coming into Cheetah for Halloween doesn't mean you have to kiss your party tradition goodbye – we offer a great selection of party packages to make the planning process easier than ever. Treat your guests to a VIP-level experience that features benefits like free drinks, private staff, and even an on-stage roast for the party prince of the hour.
The tasty Halloween treats are of the adults-only variety
Halloween candy definitely has its perks, but you can trick-or-treat for something far more tempting here at Cheetah South Florida. Everywhere you turn, there's full-nudity action to enjoy. From the performances on the main stage to table dances, private lap dances, and mind-blowing full-friction experiences, we'll be sure to send you home satisfied.
Full liquor bar so you can kick back with your favorite adult beverage
An ice-cold drink is a must on Halloween night, and why not sip your preferred beverage in the company of stunning nude dancers? Cheetah South Florida has a full liquor bar, stocked with all the top-rated brands and brews you could ever want.
Halloween fun isn't limited to the evening hours
Even if you have plans for Halloween night, you can still make Cheetah South Florida part of your spooky celebrations. Stop by for a midday visit and take advantage of our free lunch service, or swing by in the late-night hours for a post-party striptease session.
Be Part of the Hottest Halloween South Florida Has to Offer
Instead of spending another year killing time at a lame Halloween party, spend the spookiest day of the year with the sexiest strippers in South Florida. At Cheetah South Florida, every day of the year is a red-hot party, so it should be no surprise that we know how to celebrate Halloween right. We're one of the best full-nude strip clubs in Florida, a title we're proud to claim thanks to our gorgeous dancers, unparalleled service, and laidback atmosphere. With gentlemen's club locations in Palm Beach, Pompano Beach, and Hallandale Beach, there's always a Cheetah South Florida near you.
Plan to spend your Halloween – and every other night out – at Cheetah South Florida, where you can always count on a sexy good time.