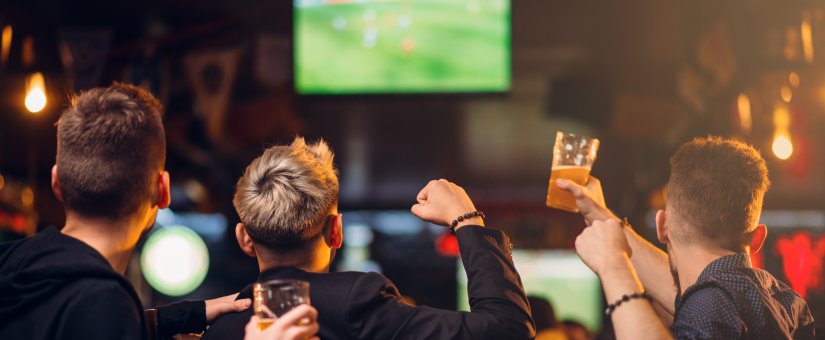 RUSH INTO CHEETAH FOR THE FIRST GAME OF FOOTBALL SEASON!
At Cheetah, we aim to give everyone who walks through our doors the VIP treatment. We have the coldest drinks, and the hottest girls Florida has to offer, with multiple stages to catch your favorite (or soon to be favorite) girls in action and a fully loaded food, drink, and cigar menu to satisfy your appetite. Whatever you're looking for, Cheetah has it. Cheetah is more than your average, run-of-the-mill gentlemen's joint. We also have a stacked calendar of special events and parties to ensure that you get the most out of your next boys' night out! Here's a sneak peek into some of the upcoming fun at Cheetah.
Come Watch Your Favorite Teams
The best place to see the first kickoff of the season is at any of our 3 Cheetah Locations: Hallandale Beach, Pompano Beach and Palm Beach. Watch our hometown favorites; the Miami Dolphins or the Miami Hurricanes square up against their competition from the hottest seats in town. Each of our locations offers Free Lunch and Happy Hour on weekends with the opportunity to watch the game on one of our HDTVs. Cheetah in Hallandale Beach has a state-of-the-art sports lounge, with 10 – 60" HD TVs and 6 Projector Screens. Upgrade your man-cave to a man-palace on Football Sunday's. You won't miss a second of your favorite team's victory when you can see every angle, replay, and highlight reel.
What's on the Menu
Ditch the store brand beers, and enjoy our full liquor menu, including your favorite beers on tap and specialty cocktails so that you can enjoy the game in style. Our kitchen is also stocked with all your favorite half-time snacks. Whether you're looking for hot wings and fries, or want to indulge in a thick, juicy steak while you're watching the game, our chefs have you covered.
And of course, we can't forget the main attraction at Cheetah's: the girls! The girls at Cheetah are just as big football fans as our clientele. Seeing our girls onstage, or ordering a private table dance at half-time will take your viewing party to the next level.
Don't miss out on the biggest party in town on game night. Stop by our Hallandale Cheetah club!