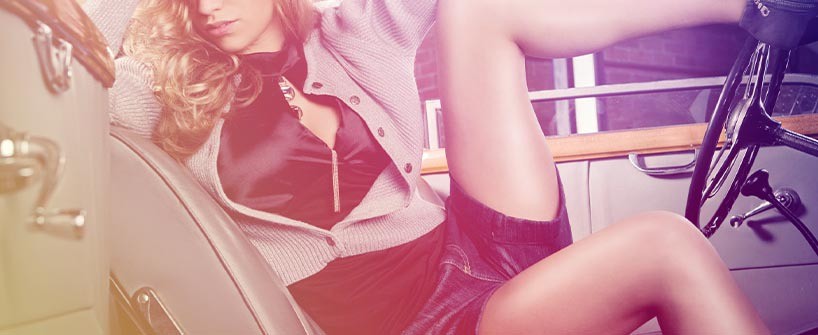 REV UP MORE THAN YOUR ENGINES DURING BARRETT-JACKSON
Every year, the Barrett Jackson auction takes place in Palm Beach, Florida. The auction is widely considered to be the world's greatest for classic cars with collectors gathering from all over the globe to spend millions of dollars on incredible vehicles.
If you cannot attend the auction person, then the next best thing is to watch it live at Cheetah South Florida. Between April 11th and April 13th, we will have our TVs set to the auction so you can experience the bidding on incredible cars in a fun and relaxing atmosphere.
Watch the Auction in a First-Class Club
Cheetah has three locations located throughout Southern Florida, with our Palm Beach location only a 15-minute drive away from where the Barrett Jackson auction takes place. With over 40 HD TVs in the club―including ten 60-inch TVs and six projector screens, you will have easy viewing access no matter where you decide to sit.
We have leather couches throughout the club so you can comfortably view the Barrett Jackson Palm Beach auction. As this is a special event that only occurs once a year, head over to Cheetah with your buddies to watch in style.
Enjoy Delicious Meals
Barrett Jackson lasts for many hours in a given day. Therefore, you need to be ready for the long haul. Fortunately, at Cheetah Gentlemen's Club, we got your back with a full menu of delicious options. We offer a free gourmet lunch every day of the week between 11:30 a.m. and 3 p.m. with lunch options including:
Cheetah burger served with certified Angus beef
Turkey wrap
Grilled cheese sandwich
Caesar salad
Beef or chicken quesadilla
Bar cheese pizza that comes with eight slices
Chicken or meatball parmesan sandwich
Cheese nachos
Philly cheese sandwich
Cheese ravioli served with garlic bread and salad
Shrimp in a basket
Chicken wings
Tuna salad
Fresh garden salad
Cheetah sliders
At Cheetah, we have a full liquor bar in case you need a drink after witnessing a million dollar purchase of a vintage car. For those wanting to avoid alcohol, we also serve iced tea, coffee, espresso, café con leche, and cappuccino.
Party Like a VIP
You may not be partaking in the car auctions, but you can feel like a rockstar when you purchase one of our party packages. We offer the Cheetah, Fantasy, and Ultimate packages, which give you free admission, free liter bottles, and a reserved area to yourself with beautiful girls who offer private dances.
Barrett Jackson is a fun event to watch, and you can catch every moment at Cheetah in South Florida. Contact our West Palm Beach location today at 561-687-0600! We look forward to serving you for every major event with great food, gorgeous women, and a welcoming atmosphere!