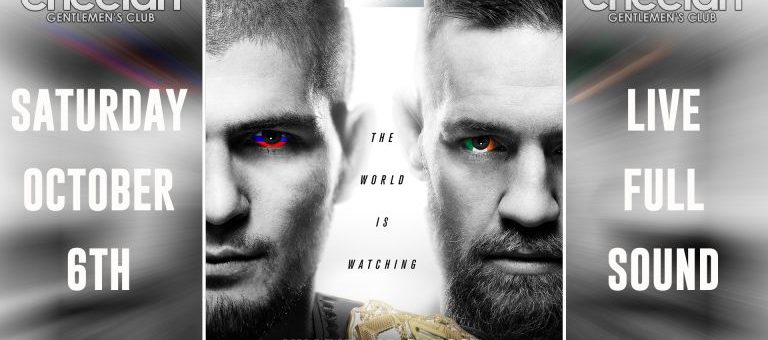 FIGHT NIGHT: UFC 229 – KHABIB NURMAGOMEDOV VS CONNOR MCGREGOR
Where can I watch the McGregor-Khabib Fight?
Saturday, October 6th is UFC 229, McGregor vs Khabib, and where better to watch the fight than at a Cheetah Gentlemen's Club in Hallandale Beach, Pompano Beach or Palm Beach? Our clubs have the coldest beer in South Florida, and the sexiest women anywhere! TVs and comfy seating make us the UFC fight viewing headquarters. Relax in the AC while enjoying one of the biggest fights of the year and some adult entertainment in between rounds and/or during. There is no better way to Watch the McGregor-Khabib Fight than with Cheetah at any of our locations! Table reservations and bottle service are encouraged to get the ultimate knock-out viewing experience.