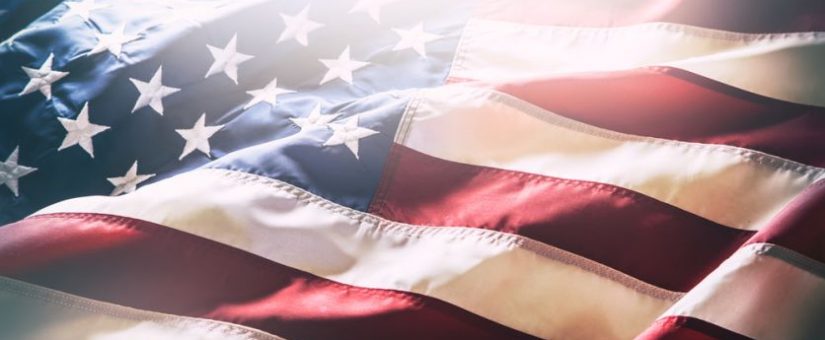 CELEBRATE VETERANS DAY & MARINE CORPS BIRTHDAY AT CHEETAH!
This year, November 10th and 11th is slated to be one of the most patriotic three-day weekends ever, with the U.S. set to honor both Veterans Day and the Marine Corps' birthday on the same weekend. As such, it's basically your duty as an American to get out there and celebrate in the name of our country – and what better place to party like a true patriot than at Cheetah Gentlemen's Club?
At our strip clubs in Palm Beach, Pompano Beach, and Hallandale Beach, we'll be celebrating all those who serve our country in the best way we know how: with gorgeous girls, good food, cigars, and a full bar stocked with all your favorites.
A Sexy Good Time that's Red-Hot, White, and Blue
Cheetah is proud to be known as one of the best adult entertainment venues in Miami, a title that we owe to our stunning entertainers and incredible staff. From the moment you walk through our doors, you'll enjoy a party-friendly atmosphere and top-notch service from every member of our team.
We're a fully-nude, full-friction, and full-liquor strip club, making us a true trifecta for adults-only fun. Relax with a cold drink and a fine cigar while you take in the jaw-dropping performances on stage, or treat yourself to a private lap dance in the comfort of one of our more intimate seating areas – it's totally up to you. With multiple stages and levels and the hottest strippers in Miami, Cheetah's is a sexy adult playground.
Satisfy Your Appetite with Delicious, All-American Fare
Adult entertainment and premium liquor aren't the only things you can indulge in at Cheetah's; our full-service kitchen is also serving up a wide variety of tasty, American-style dishes. A patriotic holiday isn't complete without a generous helping of all your classic favorites, and Cheetah has you covered with a full menu. Even the pickiest party guest will find something to enjoy, and our daily lunch and dinner specials make it easy to get a deliciously good deal.
Catch the Game in the Cheetah's Sports Lounge
There are few things more American than sports, and Cheetah is the perfect place in South Florida to watch the big game. There are plenty of sports events and matchups planned for Veterans Day Weekend, and you won't want to miss a single one – but that doesn't mean you have to miss out on the fully-nude adult entertainment we have to offer either!
Our Hallandale Beach gentlemen's club proudly hosts the Cheetah Sports Lounge, complete with multiple HDTVs, comfy couches, and a poker table. And if watching all the sports action on the big screen doesn't inspire an extra boost patriotic spirit, we're willing to bet that a fully-nude, full-friction lap dance from one of the lovely Cheetah ladies will.
Make Any Day a Celebration at Cheetah
Veterans Day Weekend isn't the only time we'll be partying at Cheetah – here, the fun never stops. Whether you come back to celebrate the patriotic occasion or just want to visit us any old day of the week, you can bet that you'll find beautiful, fully-nude dancers, delicious food, and cold drinks to enjoy. Cheetah is classy but casual, with a laidback attitude that makes it easy to kick back and enjoy yourself.
If you really want to party like an all-American rock star, take advantage of our VIP memberships, which come with plenty of perks like escort entertainers, bottle service, free food, and more. For now, mark your calendar and cancel your other plans for Veterans Day events in Miami – Cheetah Gentlemen's Club is the only place you'll want to be.