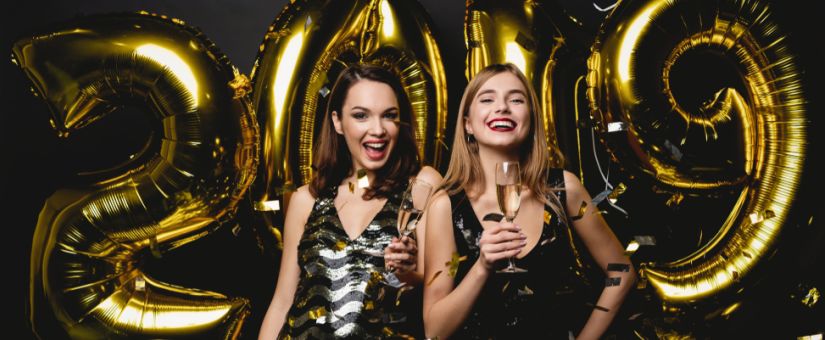 CELEBRATE NYE AT CHEETAH GENTLEMEN'S CLUB
New Year's Eve brings all sorts of parties; from family get-togethers to boys' night out. However, if you are looking for something different to do this year, grab your friends and head to Cheetah Gentlemen's Club in Florida for adult entertainment at its very best. Spend one New Year's Eve at any of our South Florida locations, and we guarantee you will come back to visit all the time.
Up Close and Personal
Cheetah South Florida provides fully nude entertainment, a dinner menu, and a full bar for an over the top New Year's Eve Party. With up to six stages, multiple levels, and a collection of the most beautiful women around, you will not know where to look first―blondes, brunettes, redheads, oh my! Can there be anything better to do on New Year's Eve?
The VIP areas allow for individual attention from the ladies and stage front seating for a better view. If you have a girlfriend or wife, no problem. We are female-friendly.
Where to Go
We have clubs in Hallandale Beach, Pompano Beach, and Palm Beach. With the most beautiful girls in attendance, we are ready to keep you company while enjoying the festive atmosphere on New Year's Eve.
Cheetah South Florida provides a complimentary buffet from 10 pm to 1 am, a free champagne toast at midnight with lovely companions, and discount bottle service for you and your friends to enjoy. With all the excitement around you, there will be no need to watch the clock, except at midnight for the all-important countdown.
The Action
You will not be bored as there is so much to do and see at Cheetah Gentlemen's Club. Get in on the action at our Hollandale entertainment complex, relax in one of the seven chat areas in Palm Beach, or experience private dances in one of our VIP rooms at Pompano Beach.
If you don't want to miss out on your favorite sports, don't worry. We have the best high-tech sports lounges at all our clubs, showcasing the most significant sporting events from Showtime, HBO, and Pay Per View. Watch everything from UFC to Bowl games on our HDTV's located throughout the club, or admire the view from plush leather couches as our girls take one of the many stages. What could be a better way to start the new year than good food, premium drinks, and the friction of a gorgeous girl upon your lap, dancing to the music.
Kick off New Year's Eve at any of our locations. Get your groove on and get down to Cheetah in South Florida for a New Year's Eve Party you won't forget.
Pricing and Packages
If you are at least 21 years old, make reservations early to ensure you get the best seats in the house. Take advantage of happy hour prices and dinner specials to get the evening started right. Ask about our special occasion and discount packages, including the Fantasy Package; available for up to 12 guests.
Celebrate NYE in Style
Ring in the New Year in decadent style with the hottest girls at Cheetah Gentlemen's Club in Florida. Dress to impress and live the night like a high roller, with VIP Bottle Service, private servers, and prime views of the more intimate stages. Contact us for more information on specials, locations, and reservation details for you and your friends.