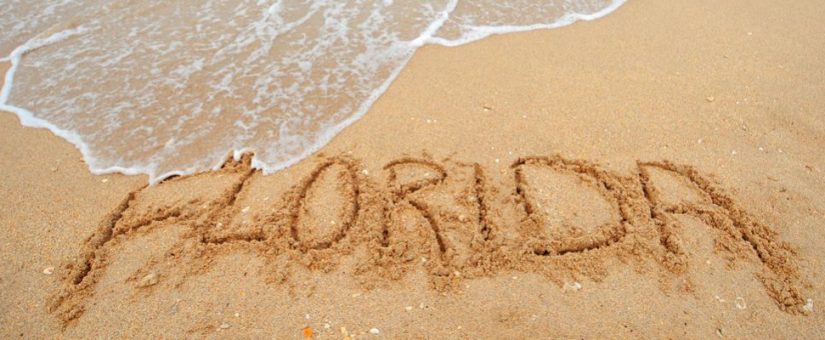 BEST NIGHTCLUBS IN SOUTH FLORIDA FOR TOURISTS
South Florida is one of the country's most beloved tourist destinations, attracting everyone from families to hot singles in search of warm weather, delicious food, and sandy beaches. Encompassing world-famous spots like South Beach, the Florida Keys, Miami, and the Everglades, South Florida is an exciting place with something to offer everyone.
Planning a vacation to Florida? You'll find plenty of things to do and see, with great attractions to suit every travel style and group. Whether you're here with family, getting together with old friends, or expecting to party hard, you can count on having a good time. During the daytime hours, make the most of the sun-filled weather by hitting the beach, exploring diverse cities, and treating yourself to a meal at the best restaurants in Florida. Then, once the evening arrives, prepare to experience what South Florida is truly famous for: its incredible nightlife scene.
South Florida's Adult Nightlife Scene: Sexy, No-Boundaries Fun
No matter what you're looking for in South Florida after dark, the thriving nightlife scene can deliver: laidback pubs, swanky lounges, friendly dive bars, hip nightclubs, sultry gentlemen's clubs, and so much more. Wherever you choose to spend your night, you can bet you'll be surrounded by South Florida's most beautiful people and its signature vibrant energy.
The Best Club in South Florida
When you search for nightclubs in South Florida, you certainly won't come up empty-handed. No matter where your travels take you, there's likely at least a few adult clubs within easy driving distance. South Florida is home to a long list of clubs and bars where you can see everything from your favorite celebrities to jaw-dropping performances by fully-nude strippers. But if there's only one place you go while in South Florida, be sure to choose the club that's earned a favorite spot among locals and visitors alike: Cheetah's Gentlemen's Club.
With three locations in South Florida, Cheetah's is a full-nudity strip club known for its impressively talented and sexy dancers, who love nothing more than giving their guests a generous dose of friendly attention. With a calendar packed with special events, an exclusive sports lounge, and a variety of party packages, Cheetah's Gentlemen's Club is the ultimate adult nightclub in South Florida.
Plan Your Visit to Cheetah Gentlemen's Club in South Florida
If you're planning a trip to Florida sometime soon, odds are you already know about the area's best tourist attractions and well-known highlights. There are plenty of fun things to do in So. FL during the day, but the good times really begin once the sun sets over the gorgeous Atlantic Ocean. It's no secret that South Florida nightlife has a reputation for being one of the hottest party scenes out there, welcoming tourists and locals alike who know how to have a good time.
Cheetah's Gentlemen's Club is one of the top-rated adult nightlife clubs in South Florida, earning rave reviews by guests at our locations in Palm Beach, Hallandale Beach, and Pompano Beach. Here, you'll be treated to full nudity, full-friction fun, provided by the hottest exotic dancers in Florida. Forget standing in mile-long lines at elitist clubs and overpaying for subpar drinks at trendy bars; at Cheetah's, you'll be welcomed with open arms – and all the stunning, fully-nude dancers you could ever dream of.
Check our locations page to find the Cheetah's Gentlemen's Club nearest you and start planning your visit to Florida's best strip club today.